I'm sure you all know about our upcoming Level Up! anniversary concert celebration (and if you don't, then read up). Well I just wanted to pimp out the fliers made for this upcoming event. First flier is from Hex Warrior, our good pal of Nerdapalooza fame.
Our next awesome flyer comes to us from the band Toploader, who is performing at the concert. Check out their sweet flier below.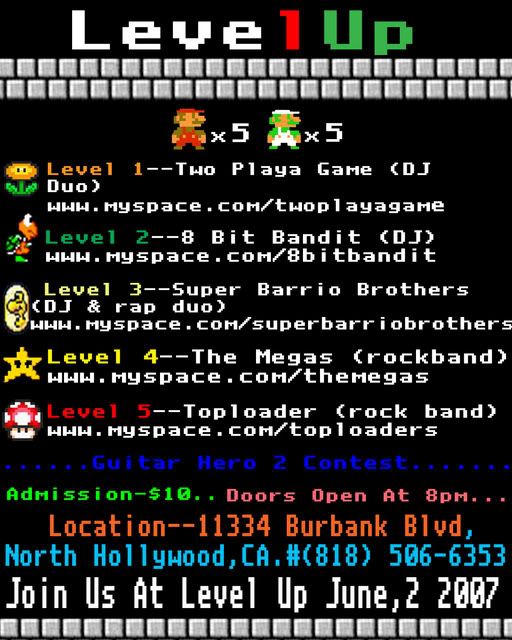 Thank you very much to the folks who provided us with these fantastic fliers. Be sure to spread them around and let everyone know about our concert! Also, the banner currently adorning the top of our homepage is also courtesy of Hex Warrior. Find all the info about the Level Up! concert by following this link.